A gorgeous and charming neighborhood just over an hour outside of San Francisco, Pleasanton is a paradise of everything — well — pleasant. This family-oriented community calls out to those seeking a tranquil way of life and offers incredibly beautiful homes on quiet streets.
If you're the proud owner of an elegant piece of Pleasanton real estate, you might be wondering how to sell it for the best offers. Let
Gerarda Stocking
of Stocking Realty & Investments, a top brokerage of the Tri-Valley and Greater East Bay, be your guide. Gerarda has put together a comprehensive guide on how to get your home seen and sold. From setting the right price to properly staging your property, these are all the top home-selling tips you need to make your home stand out on the Pleasanton real estate market.
So, if you're ready to start packing up and moving into the next chapter of your life, follow Gerarda's tips below!
1. Clean it up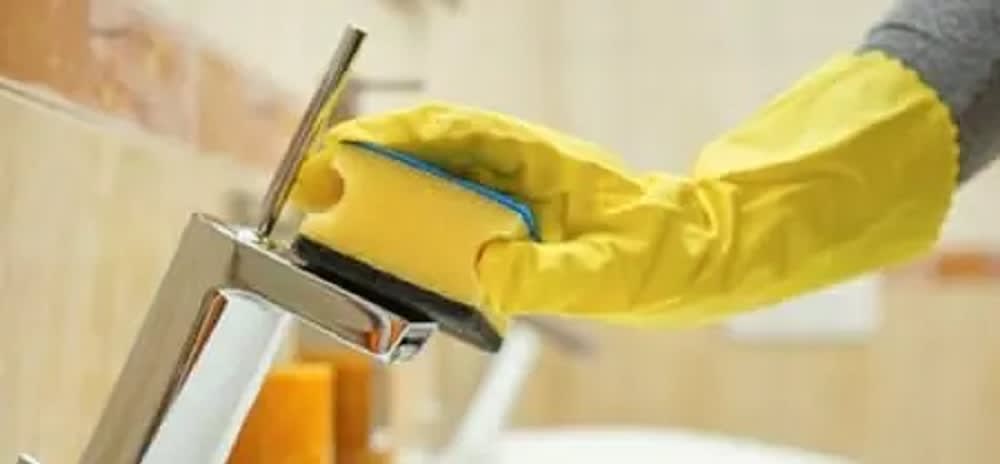 When you're selling your home, first impressions matter! You want potential buyers to walk into your home and immediately love it. The first step is to make your home sparkle and shine. Start by having your Pleasanton real estate
thoroughly and deeply cleaned
, top to bottom, inside and out. Assure that your carpets are professionally cleaned, your hardwood floors are sparkling and polished, dust is nowhere to be found, and the exterior has been given a good power wash to remove any dirt or mildew.
Don't forget to take a broom to the upper corners of each room to sweep up any hidden cobwebs, and be sure to clean the baseboards as well. You should also clean under and behind appliances like the washer, dryer, oven, and fridge. Make sure no stone (or appliance) is left unturned!
2. Pack up and declutter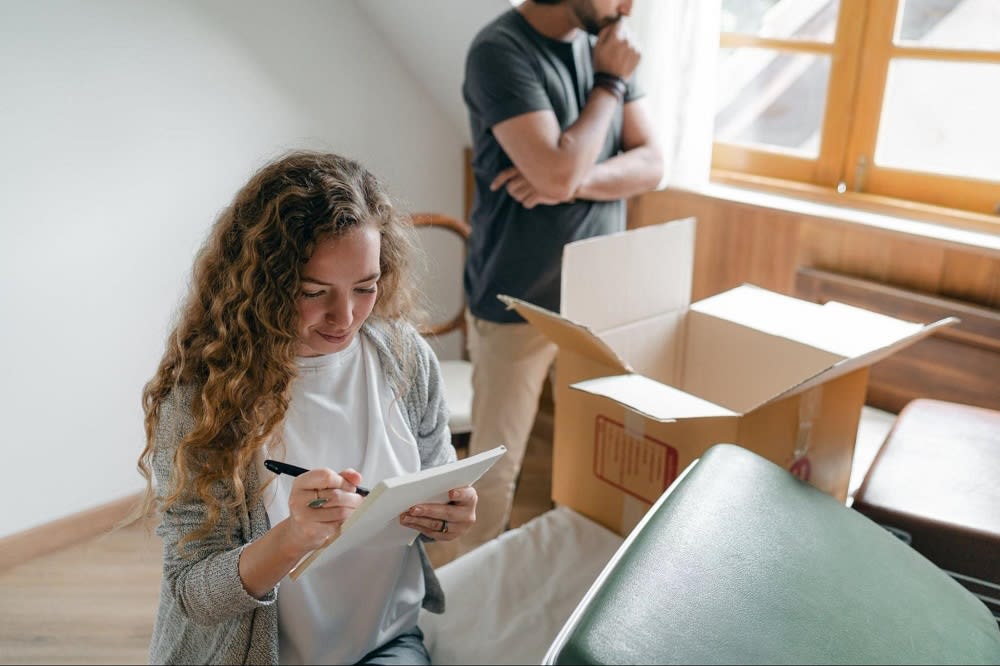 Photo courtesy of Pexels
The second tip is to start
packing and decluttering your home
. You need to remove any personal items and effects, like your kids' artwork, family or pet portraits, and any other keepsakes and personal memorabilia that may be distracting to prospective buyers when they tour your home. This tip aims to make your home feel welcoming but impersonal, so potential buyers can envision themselves living there. Once you've packed up all your personal belongings, start decluttering each room by removing any unnecessary items, like extra furniture, out-of-season clothing or accessories, or decorative knick-knacks. You want to make each room appear as spacious and neutral as possible. The more streamlined and uncluttered your home is, the better!
3. Spruce it up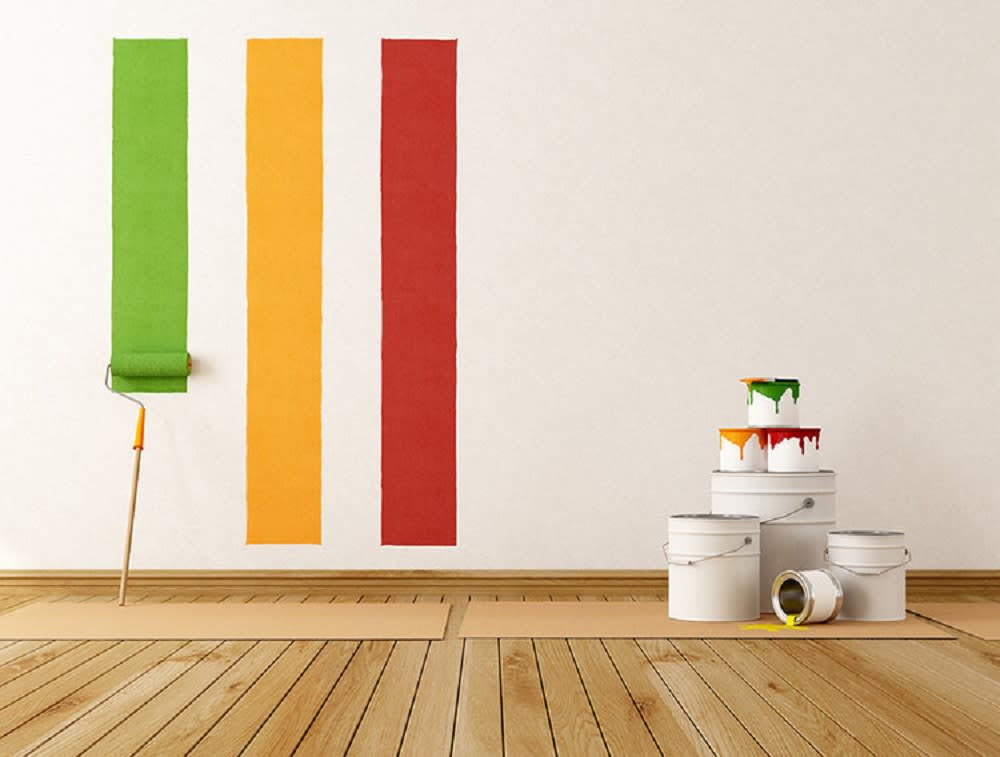 Start with
a fresh coat of paint
in the main rooms and hallways. Choose colors that appeal to a wide range of potential buyers, like neutrals, earthy tones, or luminous, pale shades of your favorite colors that will match nearly any decor. You might also want to consider painting the front door and shutters for an extra bit of "oomph" in your curb appeal. Next, take a look at your light fixtures, and replace any that look a bit dated. Finally, add some fresh flowers and greenery to your home's exterior to give it a warm, inviting, and eye-catching feel.
4. Consider larger improvements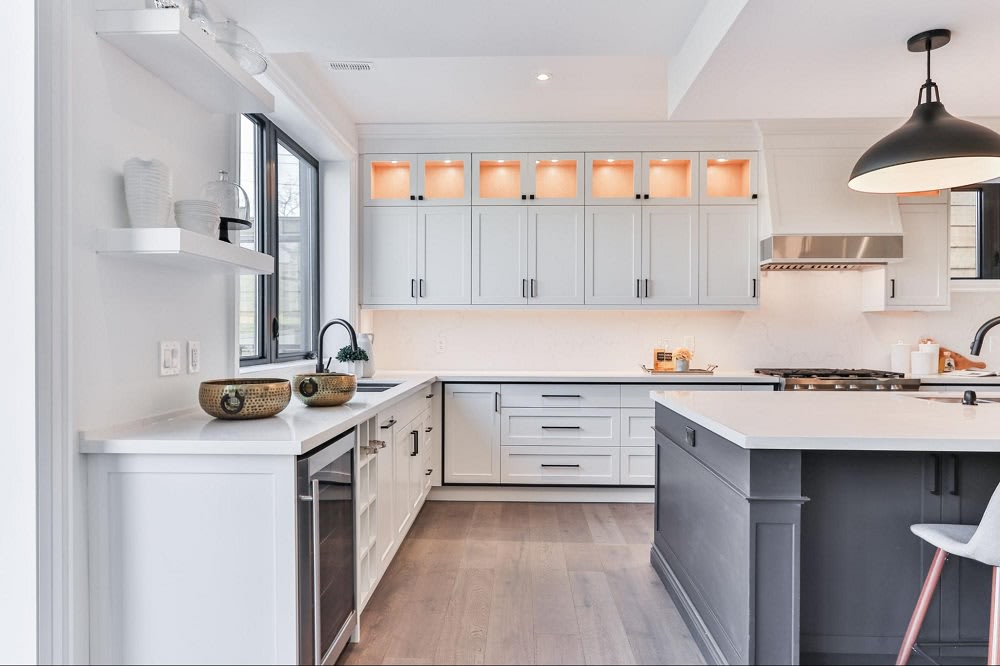 Photo courtesy of Unsplash
Next, consider more significant improvements or extensive upgrades. If your kitchen or bathrooms are in need of an update or simply feel a little too basic, now is the time to renovate them so that they stand out and "wow" buyers. After all, potential buyers are always impressed by a home that has been recently updated to look fresh and modern!
You might want to install new countertops, cabinets, or appliances in the kitchen and a luxurious soaking tub or frameless walk-in shower in the bathroom. Whatever updates you make, be sure they are the type of upgrades local buyers seek. To help determine what upgrades to make, a local Pleasanton real estate agent like Gerarda Stocking can provide insight into the best home improvements for a solid return on investment.
5. Showcase each room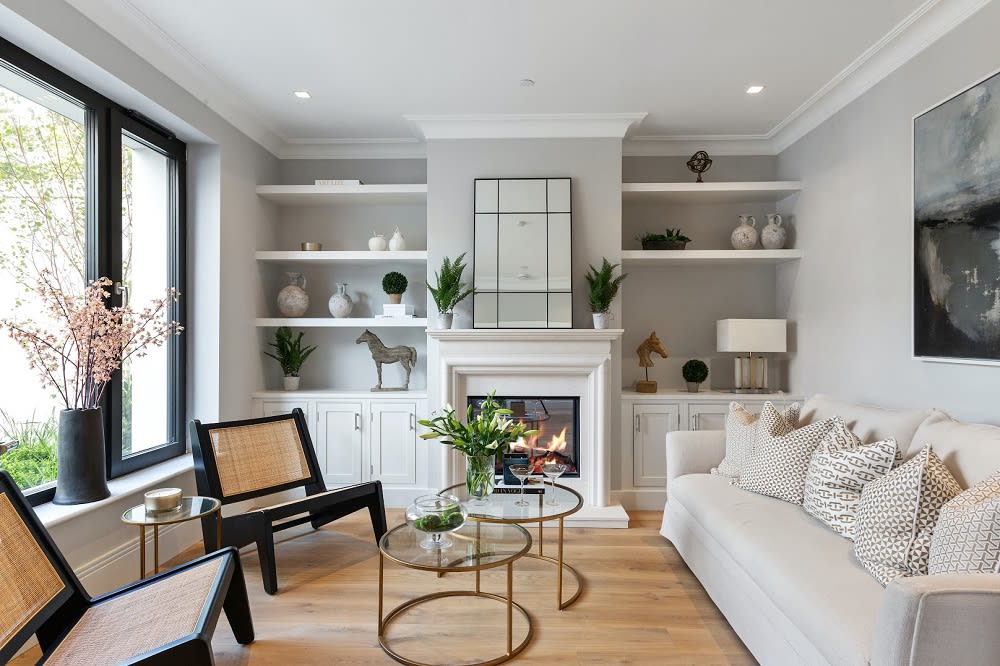 Photo courtesy of Unsplash
Next up is staging each room to showcase its best features. If you're following along, you should have ensured each room is already neat, tidy, and clutter-free. Now, you can start thinking about how to arrange the furniture so that it's both functional and aesthetically pleasing. In the living room, for example, you might want to create a cozy seating area around the fireplace or near built-in bookshelves. Set the dining room table with appealing place settings and a floral centerpiece that invites your buyers to sit down. In the bedrooms, arrange the furniture to create a serene, personal, cozy space.
Try to see your Pleasanton real estate through the eyes of a potential buyer and not your own. It's also a great idea to hire a professional staging service who can arrange all your furniture and decor to look magazine-ready. A professional stager will look at your home objectively and recommend how to best showcase each room. They also can access rental items to help you stage your home, including trendy furniture, art, and accessories.
6. Work with a real estate agent
Selling your home is a major, life-changing decision, and you want to make sure you have an expert on your side who can guide you through the process. A real estate agent can provide a comparative market analysis (CMA) of other recently sold Pleasanton luxury homes, so you have a good idea of what your home is worth. They will help you price your home competitively and market it to the right buyers.
When you're ready to list your gorgeous home on the Pleasanton real estate market, following Gerarda Stocking's home selling tips can help set the stage for a smooth and successful sale. For more than 40 years,
Gerarda Stocking
has worked with over 4,000 clients as they make waves in the Tri-Valley and Greater East Bay markets. You could be next! Contact
Gerarda
today to schedule a consultation.
*Header photo courtesy of Shutterstock