Livermore
, California, is the largest city in the Tri-Valley, just east of the Bay Area. This beautiful city offers the perfect compromise; it's close to San Jose without being in the city and having to deal with all of the traffic and chaos, but it has that close-knit community vibe that evokes comfort and charm.
Buying one of the gorgeous homes for sale in Livermore is a great option for anyone seeking to enjoy the northern California lifestyle, but what do you need to know about the area before you start shopping?
Gerarda Stocking
can help you understand why you might want to move to Livermore and what you need to know about living in the Bay Area.
Why Livermore?
Choosing
Livermore
as your new oasis means you'll get a wonderful, vibrant downtown, beautiful open spaces, and all the wine (not to mention craft beer) you can drink. With excellent shopping, tasteful restaurants, and top schools, Livermore has it all.
Downtown Livermore
While San Jose is not that far away, Livermore has plenty of amenities in its own vibrant
downtown
. A Great American Main Street, it is delightfully walkable and contains multiple theaters, including an opera house, two cinemas (one of which is also an alehouse), dance and music studios, and a variety of events. This is in addition to world-class shopping in specialty boutiques that range from western outfitters to jewelers to bike shops. Plus, of course, there are quality restaurants and delis. The farmers' market, specialty butchers, and cheese store found things out.
Award-winning schools
Photo courtesy of Unsplash
Livermore's public schools
are excellent, with highly-skilled teachers (the only public school district
ever
to win the Top Workplace Award from the Bay Area News Group). This is in addition to some highly ranked
private schools
, including multiple religious schools, an excellent Montessori School, and the top-rated Acton Academy East Bay learning studio. The excellent schools, along with the phenomenal parks and open spaces in Livermore, make for a great place to raise children.
Beautiful open spaces
The
Livermore Area Recreation and Park District
operates four fantastic open space parks. These parks cover a variety of terrain, including wetlands, and provide fantastic recreational activities for all ages. Camping is available at Camp Shelly, which offers tent camping plus a volleyball court and is a short drive from the Fallen Leaf Lake and Desolation Wilderness trailheads.

And then you can jump in your car, and you're just north of the San Antonio Valley and Henry W. Coe State Park, just south of Mt. Diablo. Yosemite is, of course, across the Central Valley if you're looking for a longer trip, and if you feel like a road trip, you can head south to Sequoia or across the mountains to some of the most beautiful landscapes in the west. Or, head west and enjoy the beauty of the northern California coast.

It's easy to get away from it all and enjoy the beauty of this state. You can find any kind of outdoor activity, whether it's hiking, mountain biking, horseback riding, or boating, often without going far at all.
Wineries and breweries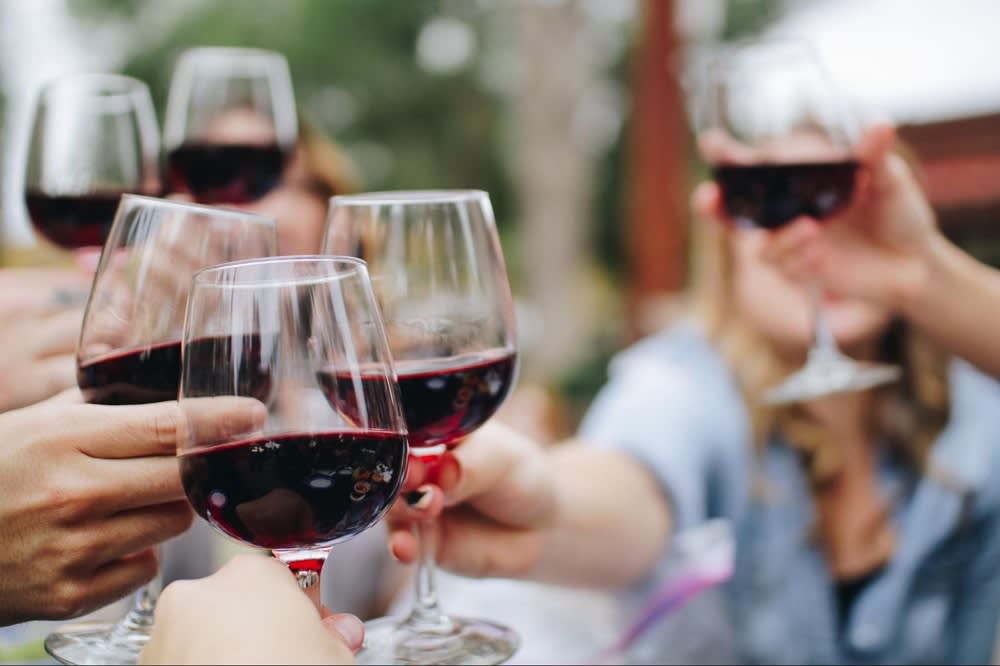 Photo courtesy of Unsplash
There are
fifty wineries
within striking distance of Livermore. If beer is your preferred drink, the
Beer Trail
is for you. Many of these wineries have tours, tasting lounges, and regular events where you can explore the valley. Some even have restaurants. Winery events include comedy shows, live music of all kinds, and food-and-wine-pairing competitions.
Pretty much any time you want to go to a tasting or other event, you can! There's always something going on in the Livermore Valley. This might not be Napa, but it certainly comes close.
Is Livermore a reasonable commute from San Jose or San Francisco?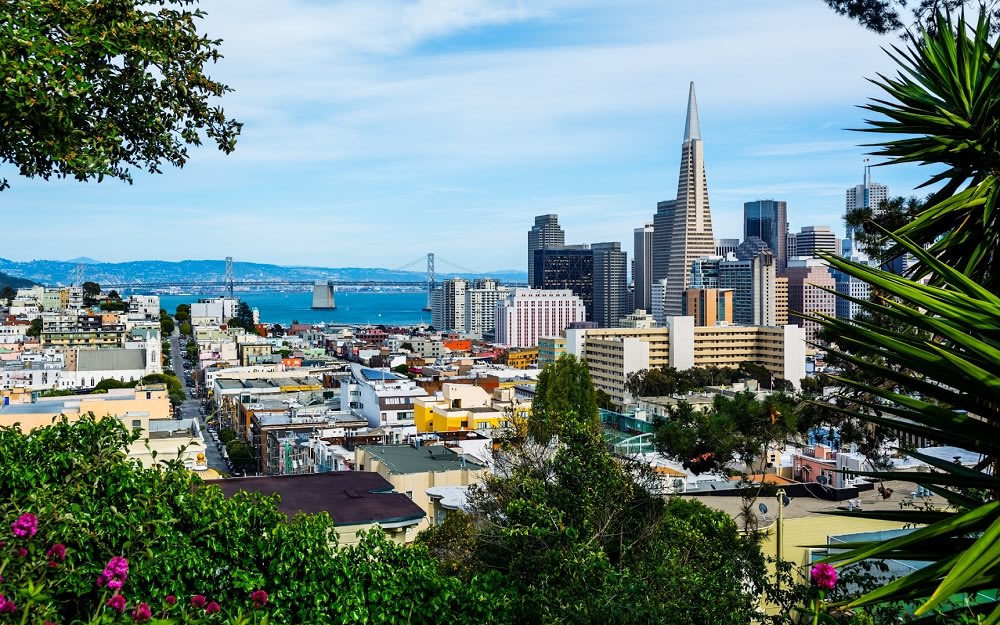 Photo courtesy of Shutterstock

Absolutely! Livermore is a bit over 30 miles from San Jose, meaning less than an hour's drive, whether you want to go into the city for entertainment or for work. It is 45 miles from San Francisco across the Bay Bridge. This is reasonable, especially by California standards, yet you aren't in the "sprawl" of either of those cities.

Again, this is the perfect compromise for a location close to the Bay Area without being in the thick of it. This also means you are nicely close to the San Francisco International Airport for long-distance adventures.
The housing market
Homes for sale in Livermore tend to sell quickly, as the area is in-demand. Because of the hot market, you will need an expert Livermore real estate agent to secure the home of your dreams.

Most Livermore luxury homes are single-family, but there are a variety of condos, lofts, and townhomes you can look at if you prefer a smaller space with all the amenities.
What to consider before buying a home in Livermore?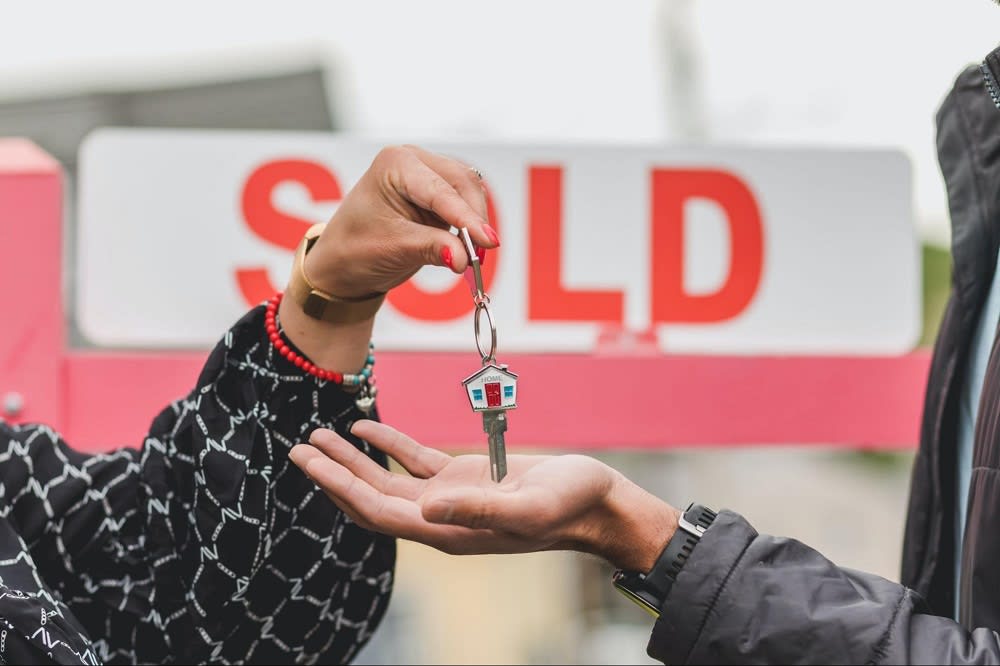 Photo courtesy of Pexels
First of all
, yes, you do have to consider your budget. Make sure that you get preapproved for a
mortgage
before shopping so that you know what your budget actually is. Be honest with your Livermore real estate agent so they can show you properties that are within your reach, although there's nothing wrong with a bit of dreaming. Again, this is a hot market, and you may have to deal with a bidding war; if so, they can help you with the right strategy to win.

Don't forget to allow for closing expenses, including state transfer fees, property tax, etc. Call the utility company as soon as you close so you can get everything transferred without a break.

Many homes and condos for sale in Livermore fall under the auspices of HOAs, so make sure you check that you're happy with their rules and your dues, as well as the amenities that might be on offer. If you prefer to avoid HOAs, don't worry, it's absolutely possible to find a home without one, too. If you love them, then it's easy to find the right one.
Other considerations
Be aware that Livermore is in a semi-arid zone. This means that drought is sometimes a concern. Water restrictions are common (pro tip: A great way to save water is to use an irrigation system to water your garden at night when there is less evaporation and you can use less water).
Low-water landscaping is strongly promoted, and it can be absolutely gorgeous if done correctly. You can get help with this from the
Alameda County Master Gardeners
. If you're new to the area, they can also help you improve and maintain your landscaping.

So, should you consider Livermore? With its fantastic location and best-of-both-worlds feel, this is the place to be if you like the Bay Area but don't want to live in the hustle of San Francisco. Livermore offers beautiful open spaces and easy access to the best of northern California, as well as the vibrant life of the city itself.
If you're interested in buying a home in Livermore, contact
Stocking Realty and Investments
today. An expert brokerage in the Greater East Bay and Tri-Valley area, this is the team you want on your side if you're looking at Livermore real estate. Since 1978,
Gerarda Stocking
has served over 4,000 clients on their journey to their dream homes. You're next!

*Header photo courtesy of Unsplash