The serene natural beauty of Livermore may feel like a remote haven in the busy Bay Area, but there's more to experience than the serenity of scenery. The food and restaurants of Livermore are an attraction all their own. Local eateries provide unique dining experiences with exquisite flavors that will leave your taste buds dreaming of more. Livermore has the best restaurants – they drip with liveliness and entice locals and travelers to participate in their distinguished experiences.

The wine, the food, the bars, and the locations would be enough on their own, but each of these restaurants has made an art form out of combining these factors. They've turned your Friday night dinner into an exploration of the senses—alchemy of indulgences. So, if you're looking into Livermore real estate, don't miss these dining spots.
Aviation Rooftop Bar
2470 First St, Third Floor, Livermore, CA 94550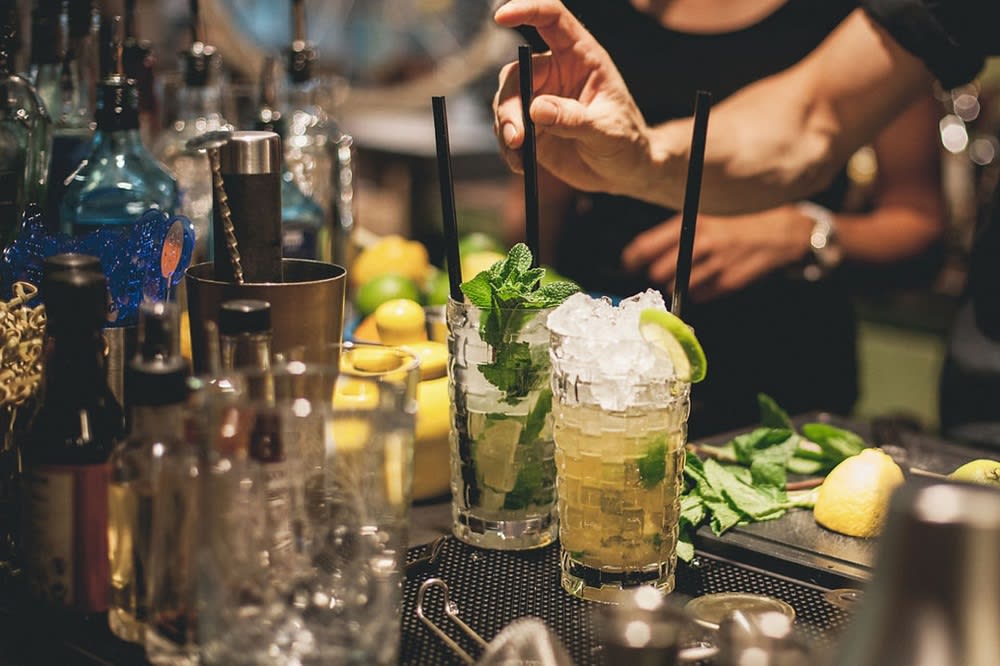 Photo courtesy of Aviation Rooftop Bar

There's nothing like sipping your favorite drink while perched high above the city, taking in everything that surrounds you. Aviation Rooftop Bar is about providing guests with an outdoor dining experience that's freeing and invigorating. The rooftop bar offers views of the city's natural wonders and the glittering nightscape. Downstairs, you can dine beneath lush trees with twinkling fairy lights. Wherever you eat, prepare yourself for some truly decadent bar food.

You'll find classics like burgers, wings, and tots presented to you in artful displays of culinary creations. If that's not enough to leave you drooling, the bar crafts innovative cocktails, features an odyssey of a beer list, and even provides wine on tap. Cheers to good food and even better drinks.
Simply Fondue
2300 First St #110, Livermore, CA 94550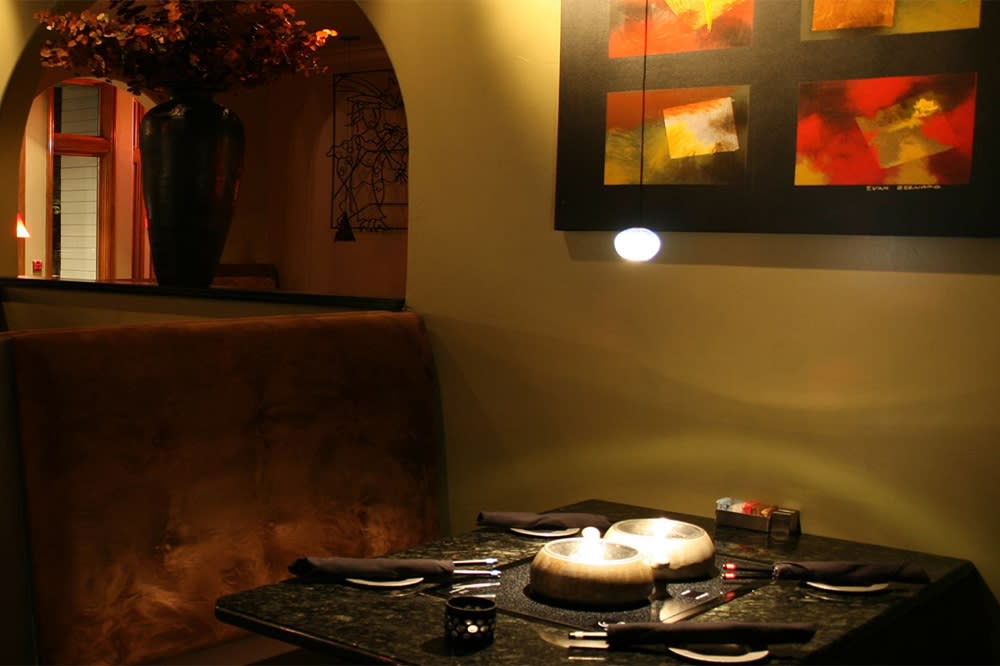 Photo courtesy of Simply Fondue

Simply Fondue is a social dining experience that invites guests to share their meals and eat together with their community. Sitting at the lounge or the bar, neighbors catch up on each others' busy lives. Besides the long wall of local wines, a couple may contemplate which selection pairs best with their meal and date. Cozy booths with metal chandeliers and dozens of glowing candles provide an intimate haven for indulging in your senses.

Savory pots waft the exquisite scent of melted cheese and spices through the air. As everyone shares in these flavors, they compel each other to try new combinations. It's an exploration of pairings and an opportunity to discover new favorites.
Uncle Yu's
39 S Livermore Ave #125, Livermore, CA 94550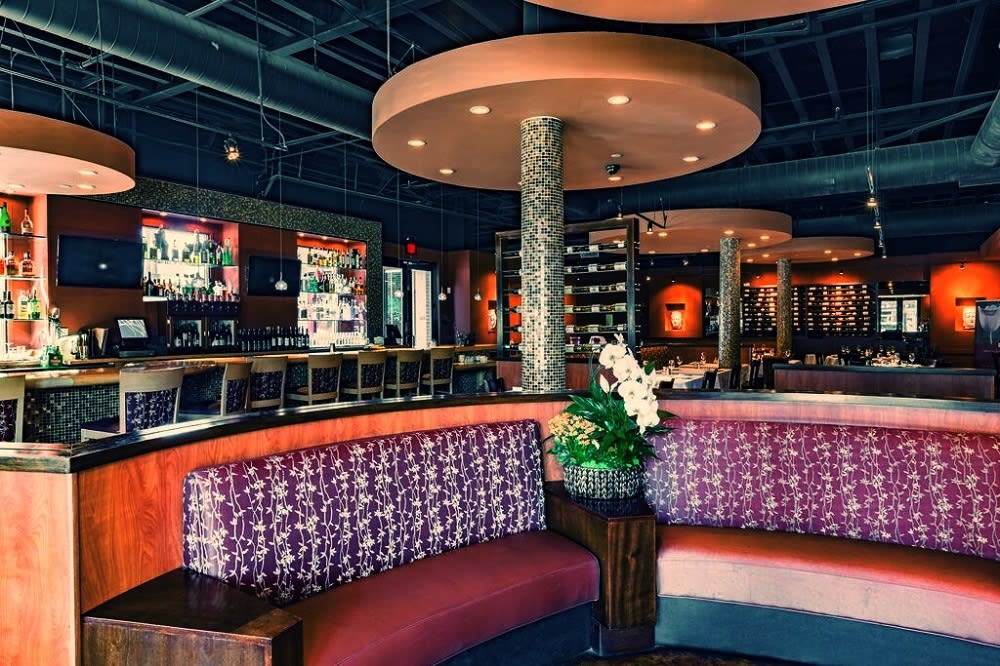 Photo courtesy of Uncle Yu's

There's no place quite like Uncle Yu's, a Livermore restaurant experience you can't miss. Here the food is refined to perfection, but the vineyard's wines steal the show. They make it their mission to source all the best ingredients, from finding organic produce to using wild-caught fish. That same thoughtful care and careful curation are applied when producing the vineyard's wine selection.

You may not think of Chinese food when you think of incredible wines, but Uncle Yu's perfected the pairing. You won't find a better dim sum or Pinos in Livermore.
Terra Mia
4040 East Ave, Livermore, CA 94550

Sit by the cozy stone fireplace at Terra Mia and be transported to an old-world Italian diner. Experience authentic flavors transformed into modern culinary masterpieces on your plate. They source fresh, sustainable ingredients and make their pasta from scratch, honoring the flavors of Italian grandmothers of the past.

It's simple, honest food amidst the warm glow of a fireplace and the hum of neighbors dining. A night here melts away the stress and grind from the week, leaving just you, your company, and delicious flavors.
Garre Vineyard Restaurant
7986 Tesla Rd, Livermore, CA 94550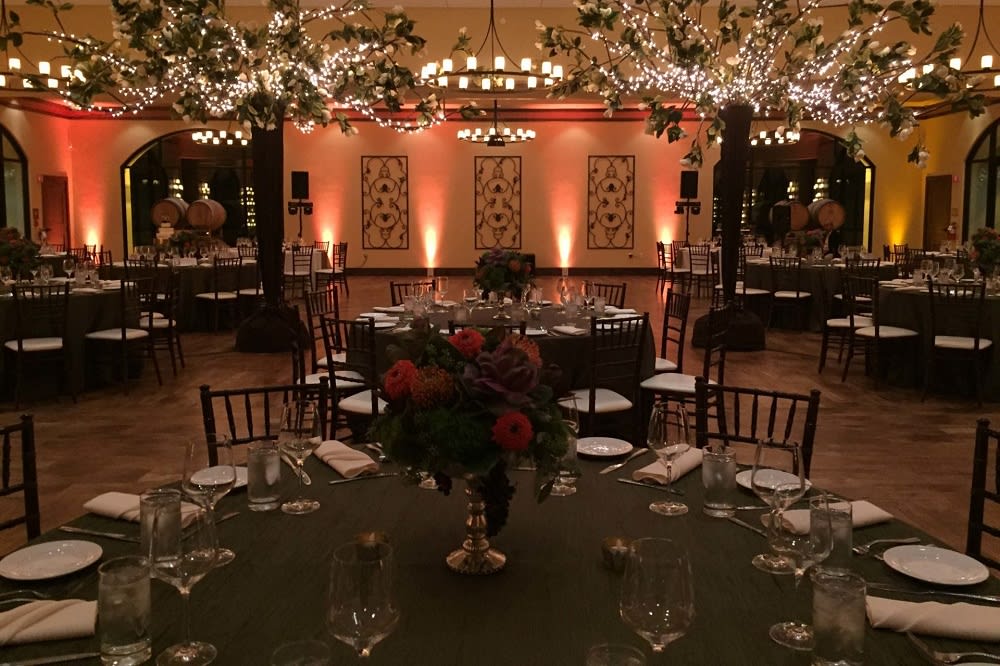 Photo courtesy of Garre Vineyard Restaurant

A list of the best restaurants in Livermore would be nothing without mentioning the vineyards that serve them. Garre Vineyard Restaurant allows you to taste their vintages straight from the source. Who knows better how to pair their wines than the sommeliers trained on their grapes?

Olive green leaves sprout amongst wood terraces and stone buildings as sunsets make sherbet paintings of the sky. Walking the grounds before your meal relaxes the body and prepares the taste buds for the intrinsic flavors to come.
Monica's
2074 Second St, Livermore, CA 94550
Photo courtesy of Monica's

Monica's is worth waiting in the line that stretches around the building. Brunch here will fill your plates with savory meals and delectably sweet bites. You'll sip mimosa or champagne beneath a shady tree at a rustic table, delighting in your day's indulgence.
The only problem with Monica's is once you eat here, you'll want to have every breakfast at one of their tables. Don't be surprised if you contemplate
moving to the neighborhood
to get a better spot in line. A few of your new neighbors will likely confide in doing the same.
Posada
988 Murrieta Blvd, Livermore, CA 94550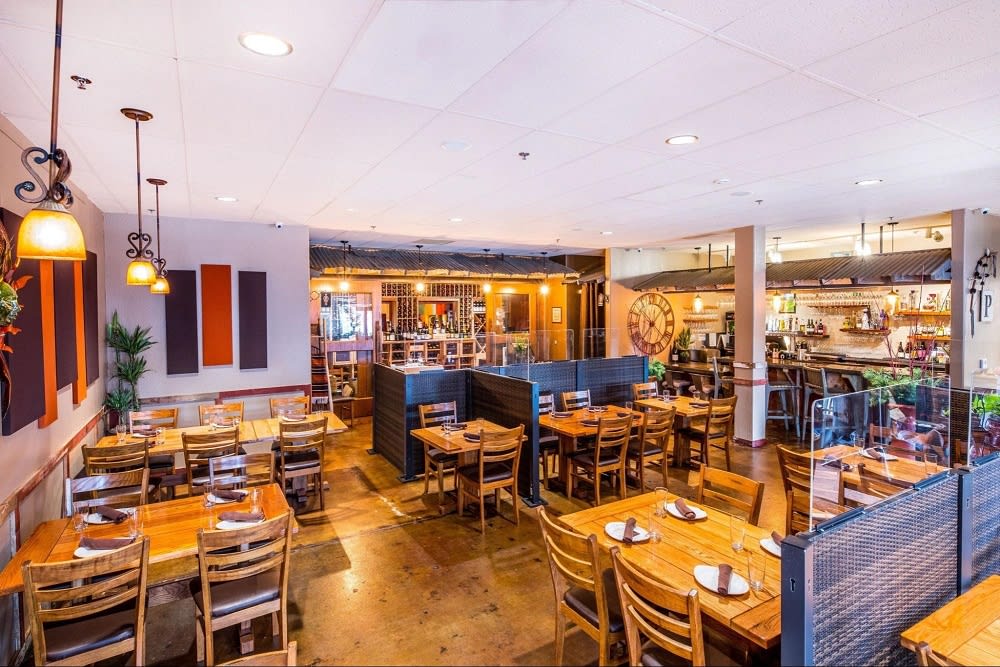 Photo courtesy of Posada

Enjoy classic Mexican and southwestern flavors crafted into lavish dishes at Posada. Avocado toast topped with shrimp, steak tacos covered in gravy, garnished with vegetables, and churros on a white plate painted with chocolate are just a few of the fares you'll soon be drooling over.

They play with colors and flavors to create bold tastes and displays. Matching these culinary triumphs are their artisanal cocktails. From breakfast to dinner, Posadas brings Livermore a flavor profile that others can't beat.
PB 08
2417 First St, Livermore, CA 94550

PB 08 is a hip Indian bistro and bar that's all about the guest's experience from entrance to exit. Block letters of the Edison light up the sign, as the twinkle lights of the patio light the brick building. Inside, a large red velvet booth sets the mood for your experience. Mirrors and lights make rainbows on the walls, and creative cocktails decorate the tabletops.

It's the perfect place to sit patio-side with a bucket of champagne and juice as you nibble puff pastries and savory bites. Nights here are an indulgence of fun and flavors. The place is curated for socialization.
Homegrown Hops Beer
3000 Mines Rd, Livermore, CA 94550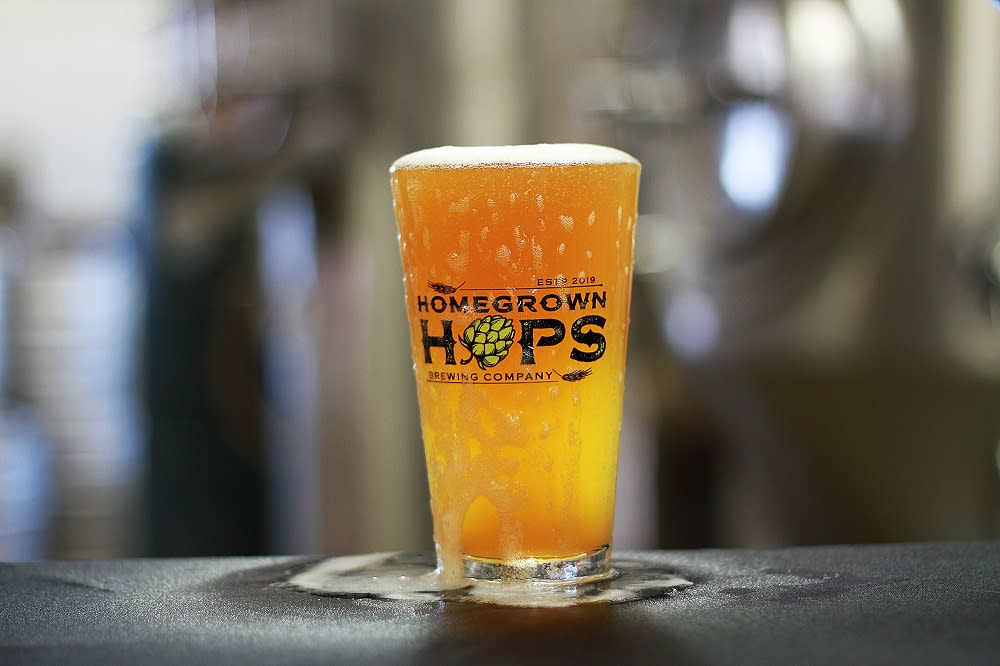 Photo courtesy of Homegrown Hops Beer

A day at Homegrown Hops is one for the whole family or all of your friends. Bring camping chairs and a picnic blanket, and enjoy your food on the brewery's grassy field. Walk through the brewery's gardens, and check out the food trucks and the old tram.

Play a game of cornhole while sampling the beers of Homegrown Hops. Get a sampler and find your favorite new drink, all while lounging in the sun. It's the perfect place for beers and good times.
The Last Word
2470 First St #100, Livermore, CA 94550

The Last Word will have the last word on restaurants in Livermore. The Gastropub melds nightlife with a Spanish tapas restaurant. Enjoy delicious flavors shared with friends before watching a show. Inside, purple velvet chairs sit around cocktail tables, reflecting the twinkly lights along the ceiling. There are walls covered in murals and cocktails served in jars.

It's the place you go to unwind, but instead of getting tired of old bar food, your taste buds get to go on an adventure of their own. The Last Word carefully crafts each dish with the best ingredients – guaranteed to delight you.
Life in Livermore is a lot more enticing than you may realize. The city is bursting with flavor and excitement. Come check out the scene and see how it fits you. You may find that you need a Livermore real estate agent. If so,
Gerarda Stocking
is here for you. Experience the thrill and excitement of buying a home without all the stress or confusion. Let
Gerarda
be your expert guide!

*Header photo courtesy of PB 08